First Time Homeowners
Dreaming of owning your first home? Tired of shoveling out rent for a home or apartment that is not yours? Take heart, changing from renter to homeowner may be easier than you think. We are here to help you.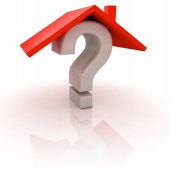 Where do you start?
It is suggested that one seeks to be preapproved before they start looking for a property as this will alleviate some amount of uncertainty about being qualified for a mortgage.
As it relates to Mortgage monthly payments, this should not be such a difficult task seeing that you were already paying rent. All you are basically doing is substituting your rent for your Mortgage payments. The problem you may face however is finding the down payment to secure that dream home. Fortunately, there are a number of alternatives available that will aid in making buying your first home a reality.
NHT, among other Government Agencies as well as other private institutions has several options that will help first time homeowners to secure a place in the housing market.
Tips for First Time Homeowners
Get pre-approved. Pre-approval reduces precious time spent on looking at homes you cannot afford.
Examine your finances. At this point, you make the determination as to how much you can set aside for monthly payments and also taking into consideration related costs such as peril insurance, property tax, Valuator's and Surveyor's fee.
Be aware. Ask your lender for a comprehensive estimate of fees.
When applying for a Mortgage, make sure to assemble all the necessary documentation you will need.